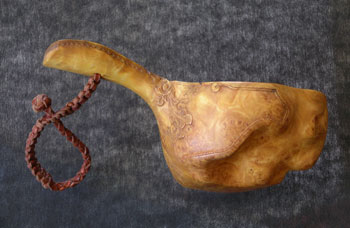 1
2
3
Picnic cup in curly birch gnarl. Handle & body with acanthus miniature carving. Braided kangaroo leather fastening.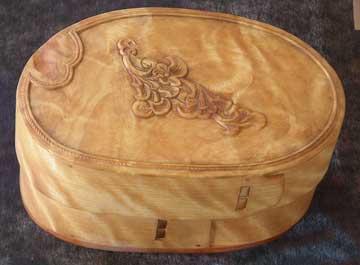 1
2
Traditional butterbox made of sallow and birch, sewn together with capercaillie or goose feather. Size 0.5l. Paraffine wax on the inside and raw linseed oil outside. Decorateed with acanthus relief miniature carving.

Dressknife with 2 carved elkhorn ferrules, shaft made of mapleburr. Hand smithed 3 layr blade. Carved elk horn sheat with engraved 925 ‰ silver.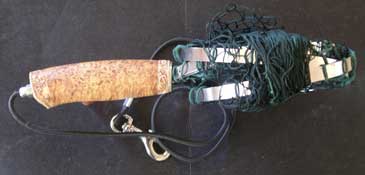 1
Folding fishing net. Shaft in birch masur with two elkhorn ferrules decorated with acanthus relieff. Stainless steel frame.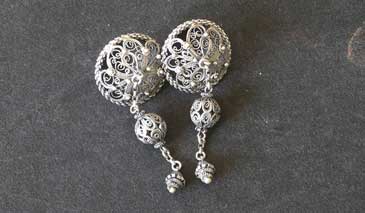 1
Shirt collar button in 925 ‰ silver, filigree work. Inspired from Telemark tradition.